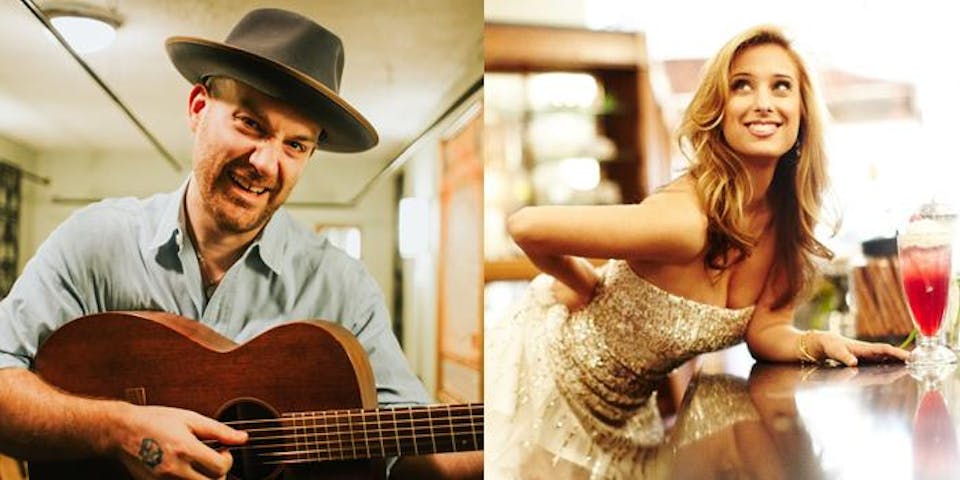 Emmy-nominated Risa Binder and local legend Justin Trawick join forces for a can't-miss cobill at The Soundry!
RISA BINDER & JUSTIN TRAWICK TICKETS
Pre-sale begins 9:00pm July 17
Tickets on sale 10:00am July 19
Sign up for our weekly newsletter to get pre-sale codes
Seated GA - $17
Bar / Standing GA - $12
For any wheelchair or ADA needs, please contact the Box Office in advance of the performance at (443) 283-1200.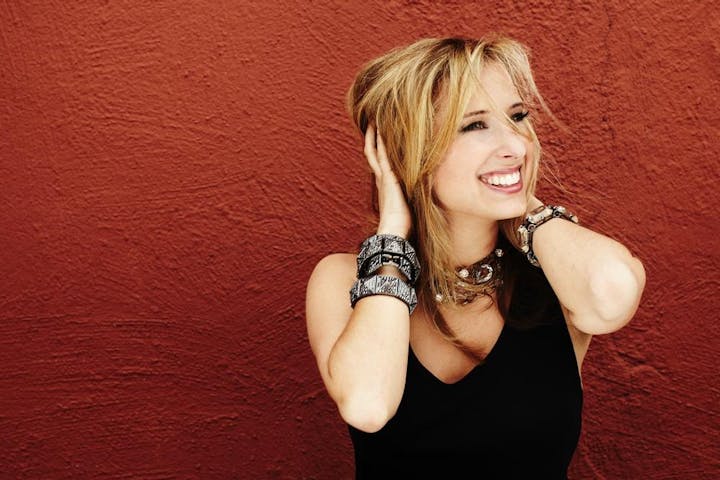 Most rising country stars aspire to climb the charts. But perpetually sunny singer-songwriter Risa Binder is committed to touching hearts with her new five-song EP Nashville.
"I'm on a mission to bring my own style of happiness to the world with these songs. I'm a person who does what her heart tells her to do, and my goal is to make music that will get people pumped to follow their dreams."
Binder is a city girl with a country heart. And she's always heard music's call. Binder started singing soon after she began to talk.
"When I was growing up I used to sing in my family room using an ear of corn as my microphone."
Although she moved to Brooklyn to pursue her career, Binder soon found herself saving all of her money from waitressing to finance trips to Nashville, where she attended songwriter nights at the legendary Bluebird Cafe and immersed herself in the city's sights and sounds.
"Nashville became my grad school."
Magical things happen to Binder for a reason. Her unflaggingly positive personality is magnetic, on and off the stage. She was one of the most popular new artists at Nashville's 2014 CMA Music Festival, signing a constant flow of autographs at the Farm Boy/Farm Girl brands booth.
After every show she hosts a "Sweet and Greet" for fans, where she chats and signs autographs and serves her guests cupcakes or other treats procured from local purveyors. Binder also hosts her "Be the Change" blog on Facebook, where she celebrates acts of kindness and public service by her fellow New Yorkers.
No wonder her legions of fans — especially mothers and daughters — consider her a role model.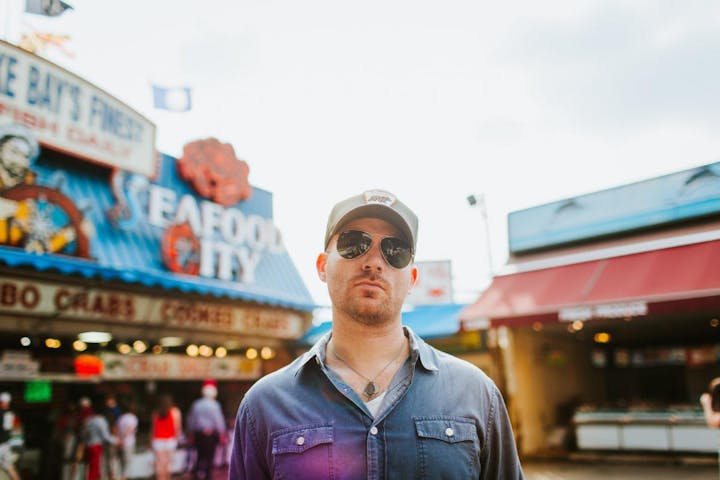 Justin Trawick has been performing in the Washington DC area and along the East Coast since 2006, citing musical influences like Bob Schneider, The Tallest Man on Earth, G. Love, Old Crow Medicine Show, and David Gray. In June of 2015, Trawick released his first single, "Goodbye", under the band name "Justin Trawick and the Common Good"; written about the search for direction and belonging in a world that constantly feels one step ahead of you.

Trawick has performed for TedxEast in NYC at the City Winery, TedxPennsylvaniaAvenue in DC at the Newseum, and has opened for over 30 national acts including Suzanne Vega, Wyclef Jean, Brett Dennen, Blues Traveler, Enter The Haggis, Bob Schneider, and Edwin McCain, and shared bills with Dr. Dogg and The Avett Brothers. In February of 2014, Trawick won "Song of the Year" at the Washington Area Music Awards for his song "All the Places That I've Been," which can be downloaded on iTunes as a single along with his five other solo records and EPs. Founder of the nationally touring show "The 9 Songwriter Series" and co-founder of "The Circus Life Podcast" with guests such as Kevin Eubanks, Chris Thomas King, Ernie Halter, Yarn, and Snuffy Walden, Trawick has built a brand that extends far beyond his home base in DC.

Venue Information:
The Soundry
10221 Wincopin Circle
Columbia, MD, 21044