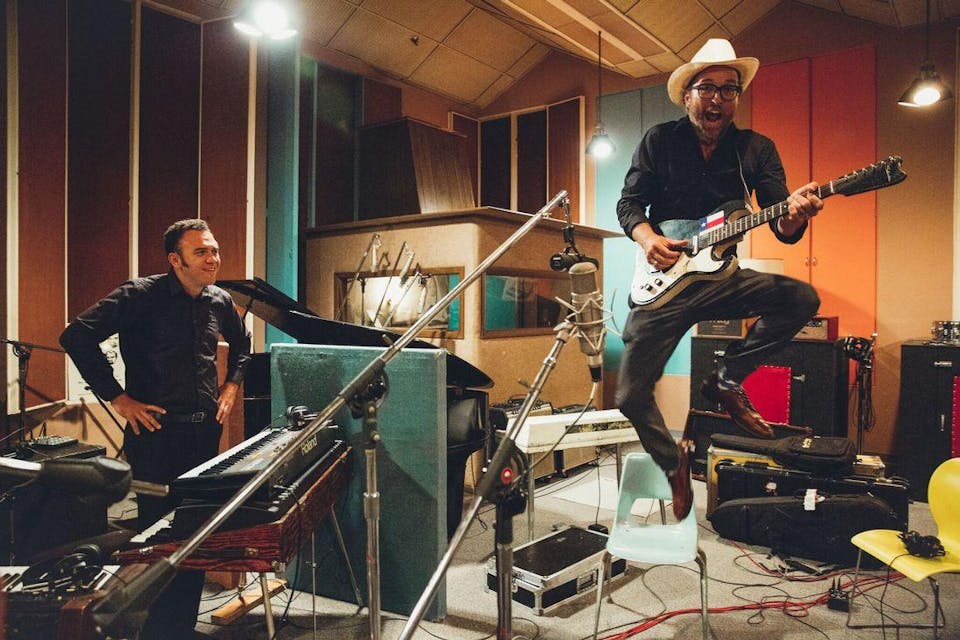 The Greyhounds deliver modern Americana rooted in authentic recording styles on their latest album Cheyenne Valley Drive.
THE GREYHOUNDS TICKETS
Pre-sale begins 9:00pm August 14
Tickets on sale 10:00am August 16
Sign up for our weekly newsletter to get pre-sale codes
Seated (GA) - $17
Bar Area / Standing (GA) - $12
For any wheelchair or ADA needs, please contact the Box Office in advance of the performance at (443) 283-1200.
Greyhounds are the Austin trio of Anthony Farrell (vocals, keyboards), Andrew Trube (vocals and guitar) and Ed Miles (drums). Many music fans remember Farrell and Trube as key members of JJ Grey's band MOFRO for many years. After parting with Grey in 2016 to focus full-time on Greyhounds, the band has only left the road to record and release two full-length records.'
In 2016, while recording at Sun Studios for the PBS series "Sun Studio Sessions", Greyhounds met Memphis native and acclaimed engineer, Matt Ross-Spang. Soon afterwards, Matt moved his operation to the newly refurbished Sam Phillips Recording studio. Greyhounds were familiar with the studio, and its deep history, and had always wanted to record there. It is the type of space that transports you to another era; the perfect place to make the type of record Greyhounds were interested in making: a less produced, and more spontaneous style of recording, all straight to tape like many of the classic music that was made there in its heyday. And Ross-Spang, is the perfect engineer, steeped as he is in the old school style of making records.
Pulling from 17 years of songwriting, Trube and Farrell had plenty of material to choose from. "It was a chance to look back at some of our favorite tunes that we had never recorded" says Trube. Because there were only 3 days in which to record and mix the record, Greyhounds knew they would have to be ready to perform these songs seamlessly, just like they would at a live show. "When recording to tape you have to make commitments. It is a lesson in letting go and not getting hung up on things. Its liberating."
13 songs were recorded and mixed over the course of those three days. There were special guest appearances from some of their good Tennessee friends Dante Schwebel, Will Sexton, Amy LaVere, and Art Edmaiston. "When you are going at that pace, you don't get a lot of time to second guess yourself. You learn to trust your instincts and be more present in the moment." says Farrell of the breakneck pace of recording.
Cheyenne Valley Drive is a product of a band at the height of their game, making music in a studio that has been virtually untouched by time, recording in the style that many of their musical heroes used. Basically a dream come true. A dream they want to share with you.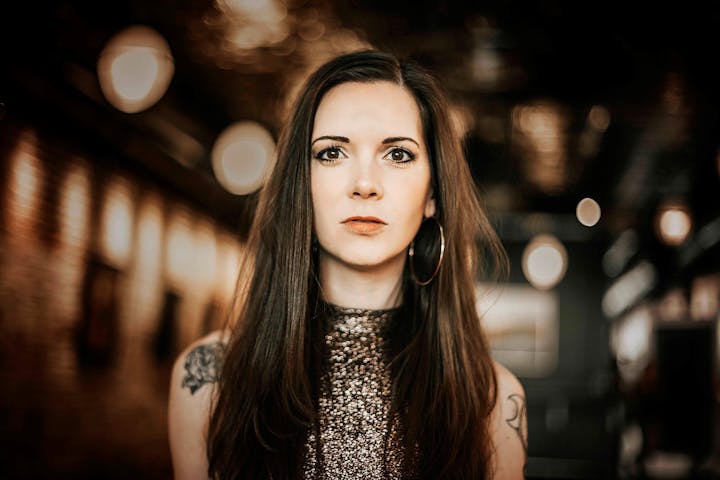 Karen Jonas is an Americana singer/songwriter from Fredericksburg, Va. Her intensely personal songwriting first grabbed national attention with the release of her critically acclaimed 2014 debut album Oklahoma Lottery, and international praise with her second album, Country Songs. Five years of non-stop touring have produced a smoldering live act that's culminated in her latest album, Butter, which debuted strongly on both the US and UK Americana charts. She's shared stages with Dale Watson, Alabama, Joe Ely, Bob Schneider, The Lone Bellow, Brandy Clark, Robert Earl Keen, Amanda Shires and dozens more—lighting up venues around the country from intimate house concerts and listening rooms to rowdy honky-tonks and outdoor festivals, and a recent showcase at SXSW in Austin, Texas. She was recently named "Best Country/Americana Artist" by the Washington (DC) Area Music Awards. Her fourth studio album, "Lucky, Revisited" released on July 19, 2019."

Venue Information:
The Soundry
10221 Wincopin Circle
Columbia, MD, 21044