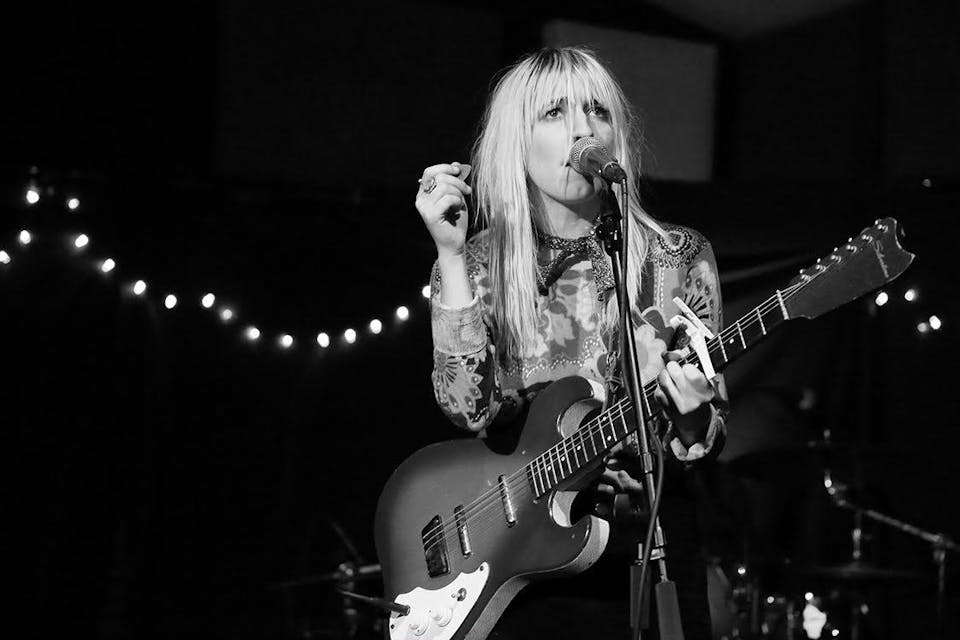 Nashville's resident "psychedelic-bloos" outfit The Minks bring gritty, soulful rock n' roll to The Soundry
THE MINKS TICKETS
Sign up for our weekly newsletter to get pre-sale codes
Seated (GA) - $20
Bar Area / Standing (GA) - $15
For any wheelchair or ADA needs, please contact the Box Office in advance of the performance at (443) 283-1200.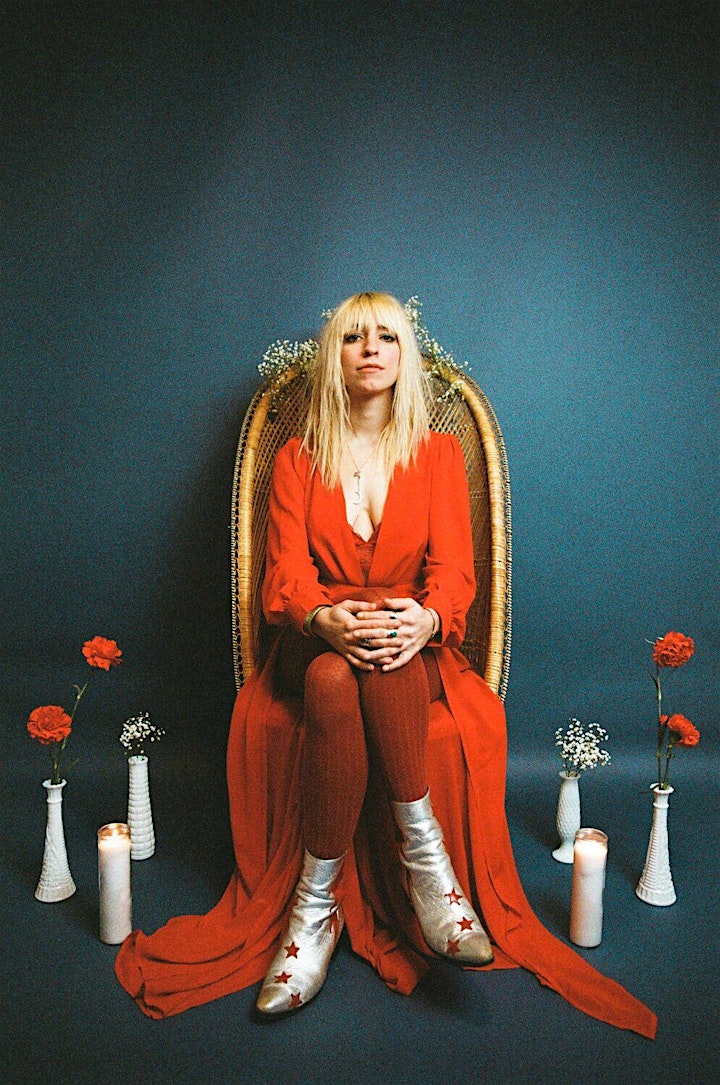 The Minks are Nashville's "psychedelic-bloos" band, heavy on the rock and roll. We're talking low-down, all the way, purse-lipped, eyes-shut, head-whirling kind of rock and roll. The band's palpable sound has roots in every music fan's top ten - from Lou to Patti to Creedence to Hank. Mixed with raw, jangly instrumentation and soulful saccharine vocals, it's as much a throwback as it is an answer to the often overlooked underbelly of Nashville's rock and roll scene.
Frontwoman Nikki Barber hightailed it to Music City a few years back in hopes of pursuing her musical birthright. With just a guitar and a dream, she created The Minks because she had to. It was this "create or combust" determination, and a little help from her friends, that made her vision a reality. With a few hundred miles, a couple of EPs, some new faces, and a slew of local buzz under her belts, the band sets out to release their first full-length record (Light and Sweet) this Fall through Cafe Rooster Records and tour for forever.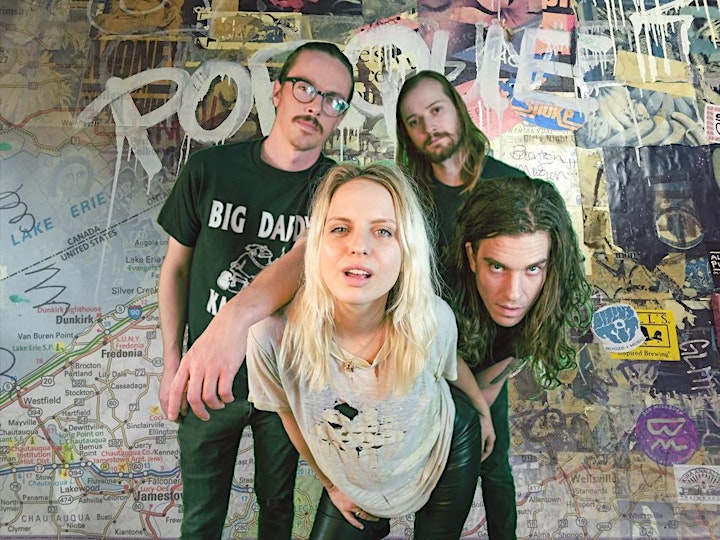 Reality Something is Elena Franklin, Kingsley Brock, Ethan Place, and Bill Grasley. The usual story is, they are an alternative rock band from Nashville, TN that you will probably like because they are very good.

Here is the more interesting story.

Imagine that all your life, you've done one thing. It doesn't matter what it is - actor, singer, juggler, whatever - but you've been doing it all your life and you think you like it, but you have this creeping suspicion that maybe you just don't know any different. And then one day, when you're 23, you suddenly decide you're gonna stop, cold turkey, and move across the country to a new city - let's say, Nashville, TN - where you know a literal handful of people but they're always on tour and you're always at home. And suddenly not only are you alone (surrounded by a lot of guitars), but really, your whole identity is gone and you have to start all over.

That's Reality Something, and that's Life Noise.

The way Elena writes music is, she carries a notebook around and writes down thoughts as they come to her, and then later on she collects bits and pieces and strings them together leaving her words unedited so whatever emotion she felt at the time still feels fresh. Life Noise is an album that came from a very dark, isolating time. The words you will hear are things like "I am a chewed up piece of meat" and "our love is an open sore" and "I can sleep much easier with your teeth around my neck." At the same time, there's a real intimacy in the way the record sounds " one that could only be achieved recording at home, by Kingsley in the studio he built himself. If Elena's responsible for the heart of Reality Something, Kingsley is responsible for the band's sound. His guitar wanders in the same stream-of-consciousness way, sometimes punctuating the bitterness and sometimes disguising it with a catchy riff, but always capturing the emotion exactly how it needs to be heard. Meanwhile, Bill's bass lines always rumble moodily underneath and Ethan's drums hit hard, driving the songs like a freight train.

We're pretty sure this is the part of the bio where you're supposed to talk about the band's influences, which in this case come just as much from art and poetry as they do music. What you've gotta understand is that Elena made the album art at the same time they recorded it. She was learning how to be a visual artist at the same time she was learning how to play guitar. She also had a photography & zine show at the same time as the band was making Life Noise, which is how we all met, because we work out of a small room in a gallery. There are a million times we should have met earlier, but we are all certain that this was how it was always meant to be. Anyway, Sheryl Crow. And Jean-Michel Basquiat. And Patti Smith. And William Burroughs and Blondie and Kerouac and Jim Carroll and Hole and Sam Shepard and Nan Goldin. And Richard Hell and Nirvana but specifically Unplugged and Jackson Pollack and Annie Leibovitz.

The words in Life Noise are raw and vulnerable and sometimes even ugly. But the things Elena wrote in her notebook after Life Noise, those things are hopeful and determined. Because she took her pain and turned it into something powerful. Because she created something out of feeling like nothing. And because she hopes that when people listen to it, they'll feel like they can do the same.

Reality Something is Elena Franklin, Kingsley Brock, Ethan Place, and Bill Grasley. They are an alternative rock band from Nashville, TN and their debut album Life Noise is coming out on May 4th and we hope you're ready.

Venue Information:
The Soundry
10221 Wincopin Circle
Columbia, MD, 21044